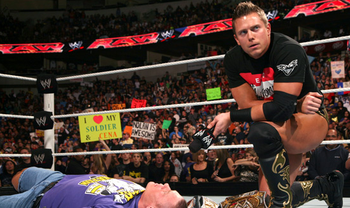 WWE Over the Limit is steadily approaching, as is the case with every WWE pay-per-view these days. Judging by the way things are shaping up just one week out from the pay-per-view, it appears as if WWE will a couple of WrestleMania-inspired feuds, while moving towards newer rivalries as the card trickles down.
Some rivalries have
overstayed their welcome
, while others seem to have fans more captivated in their embryonic phases.
WWE is once again looking to churn out some fresh faces in the main event as they push stars to heights they have not yet reached, and an effectively executed feud will be the key to their success.